Pauliina Valtonen is building a new career at Raumaster
Pauliina Valtonen was working as a nurse when the interest to explore completely new career paths started to grow. Thus, in 2015, she begun studying industrial engineering at the Satakunta University of Applied Sciences.
– I had been working as a nurse for two years and wanted to try something new on the work front. I know a lot of engineers, so I was aware that engineering studies would allow for a variety of job descriptions, says Valtonen.
Upon graduation, she heard that Raumaster had a Procurement Planner position open. Valtonen immediately applied for the job, got it, and started working in March 2018.
– I got a really good introduction when I first started at Raumaster, During the first couple of days I was familiarized with the company's operations, work environment and my job description. I also got to know people working in different departments. Everything was well prepared for my arrival as all the tools were ready at my new desk waiting for me to start work.
Valtonen was impressed by the atmosphere of the working community from the beginning.
– I felt welcome. Raumaster has a good team spirit which makes it easy to, for example, communicate face to face with designers and project managers. At the same time, it is possible to catch up with colleagues, which gives such positive energy.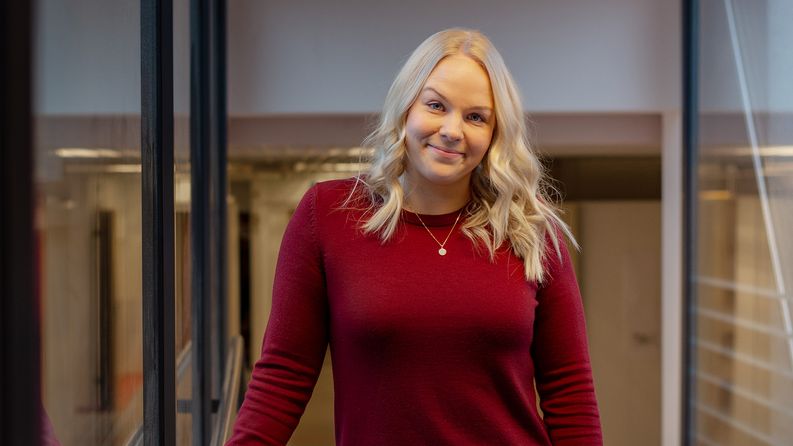 The employer appreciates a good employee
Raumaster is a stable and constantly evolving company with a strong international presence. Quality and customer satisfaction are emphasized in all areas of operations.
– Raumaster is a respected player among customers, employees and local people. The reputation is really good and is maintained by excecuting projects with high quality, says Valtonen.
Valtonen says that the image of a good employer is easy to endorse. Raumaster really values ​​its most important resource, its employees.
– Many things offer freedom. For example, having flexible working hours is something that, in my opinion, reflects the appreciation of the employer. Flexibility also facilitates the reconciliation of work and leisure.
Self-development stands out strongly in daily life.
– If you compare it to the work of a nurse, for instance, my current job gives me much more opportunities to advance in my profession.
Everyone is allowed to be themselves
Valtonen likes the variability of the work. Something new comes up every day.
– This is certainly not just a matter of going through project plans and drawings, but the work is based on close teamwork. My job also involves a lot of communication with colleagues and subcontractors. Above all, it is about cooperation between people, Valtonen emphasizes.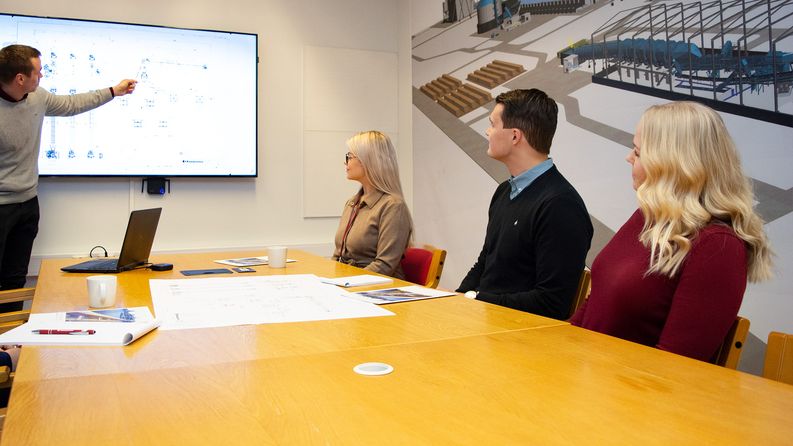 – The job is also challenging in a good way. I have worked for Raumaster now for two years and still face new challenges. When that happens, more experienced colleagues are always happy to help. The so-called tacit knowledge is openly shared in a supportive environment.
The meaningfulness of the work is emphasized in the good feeling she has every day about going to work – even after summer and winter holidays.
– It's nice to come to work when you see familiar colleagues. In a certain way, a good team spirit also guarantees a good quality of work.
The search for summer workers is currently under way. What tips would Valtonen give to those considering a summer job?
– Bravely look for new challenges. At Raumaster, summer workers are not hired to make coffee, but get to be involved in real jobs and projects. With us, everyone can be themselves, Valtonen smiles.
Share