Learning Japanese at work
Iiro is a service manager who has worked for Raumaster since 2002. The work has taken him all over the world, and that is one of the best things in his current role, he says.

Sometimes things evolve rapidly. Iiro might come to the office in the morning, but in the afternoon he is already on his way to the airport. He says Raumaster is a flexible employer – sometimes he needs to travel quickly, but it works both ways and he is able to manage his schedules freely in return.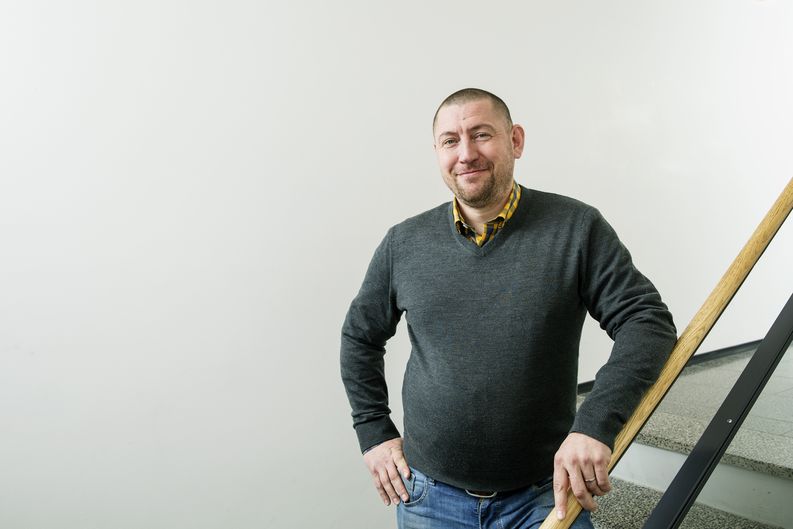 How did your career start at Raumaster?

I was at the customer service first, in the spare parts team. Then I was asked to go and visit a client, first with another person from Raumaster. Soon came the next trip and I noticed I was alone with the client. Everything went very well, I got the job done and enjoyed working with the client so much that I realized this is what I want to do.

I am very happy that at Raumaster it is possible to work towards my own ambitions and build my own personal career path!
How does your current role look like?

I work in the energy division which means for example fuel feeding and ash handling systems. We collaborate with the biggest power plant boiler suppliers in the world and our role is to feed the fuel in to these boilers.

My role is to make sure our systems work perfectly with the boilers. That means traveling to the site and seeing that installations and start-ups go well. It also means that sometimes I still need to take the tools and do some actual installation or calibration work.
We have heard you speak Japanese, what's the story behind that?

One of our clients is a Japanese boiler supplier. I have traveled to Japan for 15 years now. Working language is English normally, but sometimes there are situations where it's best to talk Japanese with the installation team on site.

I have picked up Japanese bit by bit and now I'm able to manage the basic things in the local language. That makes our relationship with the end user much easier, and it also shows that we appreciate the fact that we are in their country.
What is the best thing in working abroad?

Well, the locations I visit are not actual holiday resorts. They might be quite distant places and small villages. But what I like about that is I get to see the real life and how local people really live. Work schedules are usually very hectic, so there is no time for any tourist stuff anyway.

Let's say I'm in South America somewhere – the best thing is to go to a local restaurant after a long day at the site, eat like locals and just experience the local lifestyle.
That way I'm also able to understand clients' way of thinking better.
Share