Important experience to support the studies and skills
Every summer, Raumaster employs a number of future professionals who get strongly involved on diverse customer projects in their work. Knowledge is accumulated through practical work, as everyone gets to use their own creativity and work under the guidance of more experienced professionals.
The year has turned in to autumn and summer workers have returned to their studies. Samuel Kari and Vili Valolahti, who worked as equipment designers at Raumaster throughout last summer, say that they have learned lots of new skills.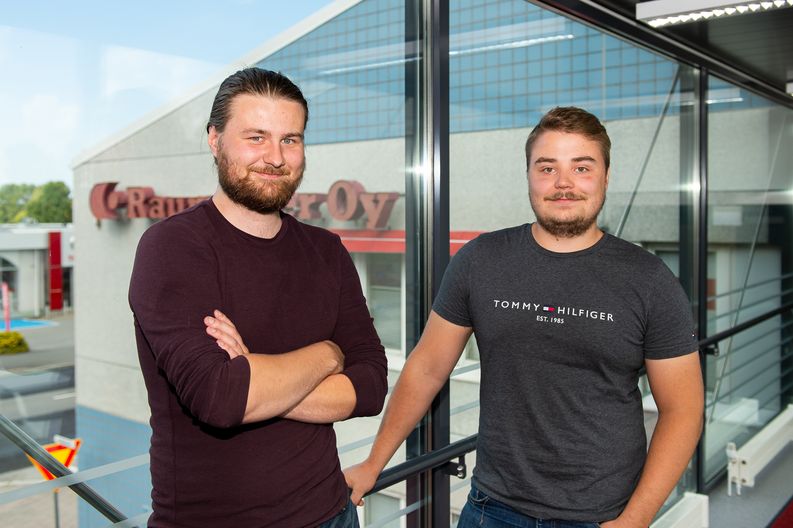 - I was expecting to get a good experience of machine design during the summer, and that's what I also received. At the university, teaching is mainly based on theory, so practical work remains mainly as the responsibility of working life. This summer was a really important time in that sense, says Valolahti, who is studying mechanical engineering in Oulu.
Kari has learned to understand how each solution made in the design phase affects the end result.
- All things must be carefully considered at the design stage so that the device can also be built in the workshop. In this work, you can't just draw what you want, you have to think about the big picture, Kari reminds.
Co-workers have guided and provided important support and learning. Co-operation between summer workers has also played a big role, as a lot has been learned together as well.
- The importance of a tutor has been really huge. There have been different managers in different projects, so through it I have been able to work with many experienced professionals. Changing projects have made the work even more interesting, Kari says.
They both have been allowed to use their own creativity. Raumaster enables good opportunities to develop oneself.
- This is work where learning the theory is a good basis, but doing the work is best learned in practice. It's one of the best aspects of this work, that you can use your own mind and your creativity, Valolahti smiles.
Transparency and independent work
Sofia Siivonen worked at the Sampaanala warehouse from the beginning of May to the end of August. She is studying at SAMK to become a logistics engineer.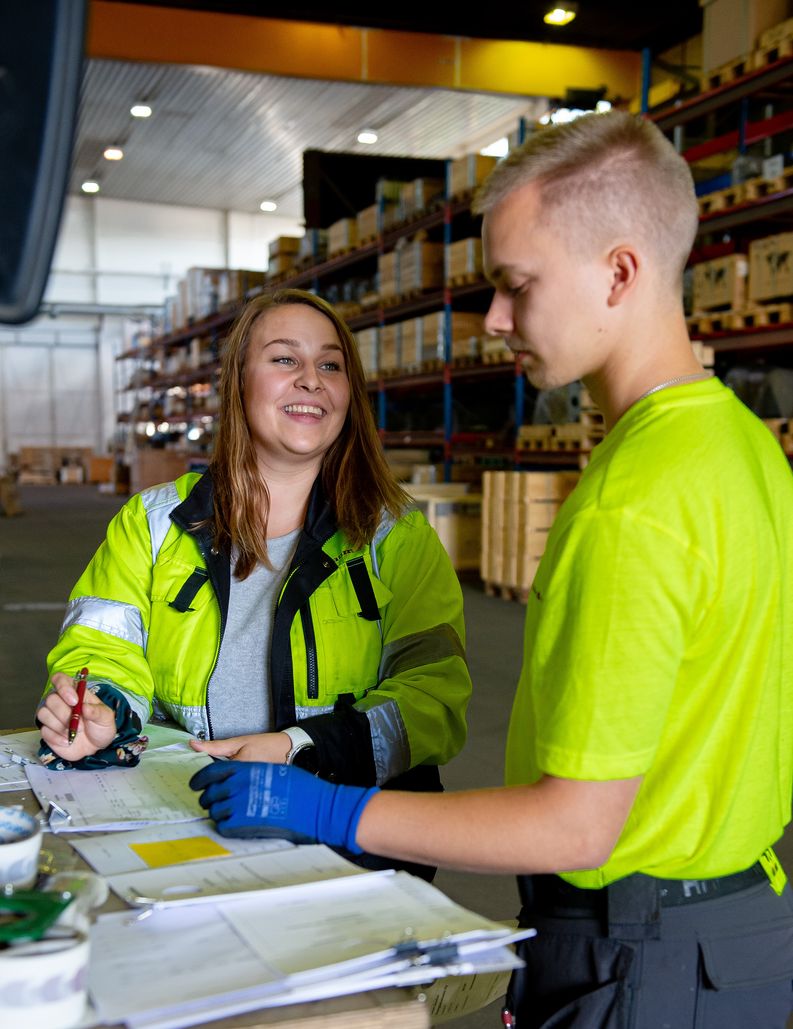 - During the summer, I got deeper into the actual work than I might have expected in advance. It was a positive surprise that I got to do diverse work on various projects, Siivonen says.
- Computer programs seemed a bit complicated at first, but I quickly learned to use them as if unnoticed. At the same time the know-how accumulated a lot during the summer. Raumaster does not consider summer workers as coffee makers, but as future professionals in the field.
Siivonen praises the help and learning received from colleagues and the open work culture.
- The know-how of more experienced colleagues has played a huge role in learning. We were told everything we needed to be able to perform our tasks as well as possible. Responsibility has also been given in a great way, Siivonen smiles.
As with Kari and Valolahti, Siivonen's practical work has clarified what she has learned before.
- Now I understand what certain terms mean in practice. Different platform sizes and different sea containers are also now familiar. I know where and how different products are packaged, and what things need to be considered at any given time.
The idea of ​​the topic of engineering work coming up next year was also found through summer work.
- I think that the development of warehousing would be a good topic. A lot of stuff is collected here on different shelves and it gave rise to the idea of ​​how things need to be handled to make things work seamlessly.
Share