Master of Suunnittelu: Anette Tasanko – Painting with a big brush on a large canvas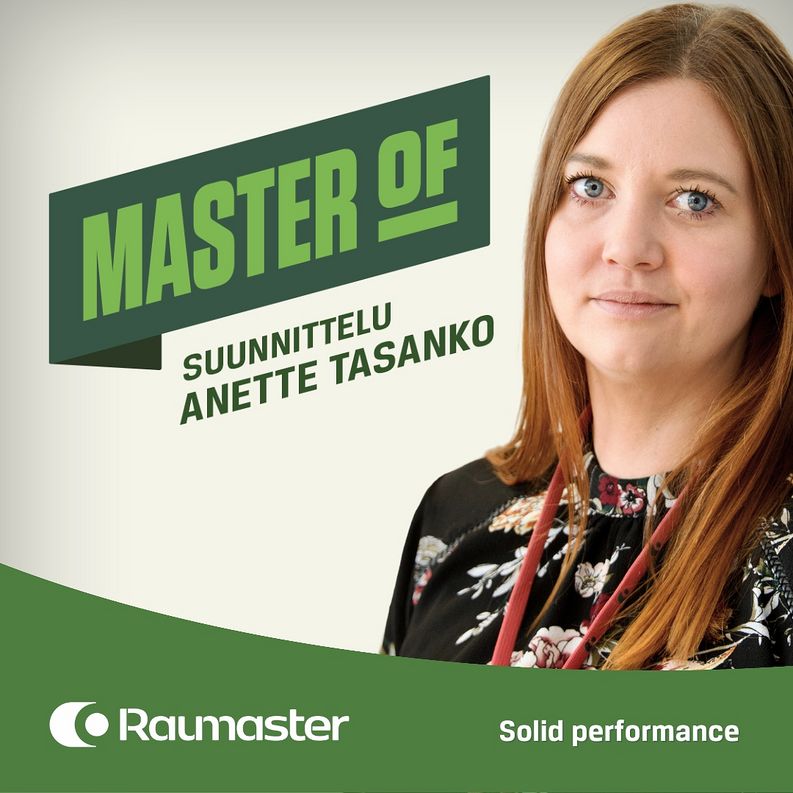 Anette Tasanko, a layout designer working for Raumaster's Energy Department, enjoys working with projects on the large scale. She views designing, which requires versatile expertise, as customer service. To this day, parts of Tasanko's thesis project are being used at Raumaster's design department.
Anette Tasanko began her career at Raumaster as a summer worker in 2008. After that summer, she received a permanent contract and has enjoyed working in the design department for 15 years already. Tasanko began working as an equipment designer until she chose to transfer to her current position as a layout designer approximately one year later.
"I became interested in layout design at the very beginning, and I was able to become an assistant. Designing large units drew me in. In addition to working on layout design, these days I also work as the administrator of three layout design software and one review software", Tasanko says.
At the beginning, Tasanko worked while she was studying, and she graduated as an industrial management engineer from SAMK in 2009. Tasanko conducted her thesis project for Raumaster on optimizing modelling work. The thesis examined layout design in general, and Tasanko also developed new modelling tools for a design software.
"Back then, Raumaster began to use some of my thesis work, and those tools are still in use today. I, too, work with them even to this day."
"As a layout designer, I make sure that all equipment is placed in the real environment in a manner that guarantees their functionality."
A layout designer works as a pre-designer who is involved in projects from the first moments until the very end of the design stage. Tasanko begins designing already in the bidding stage, and during the later parts of a project, she instructs equipment design based on the primary data and helps the project manager as the project goes on.
"As a layout designer, I make sure that all equipment is placed in the real environment in a manner that guarantees their functionality. We ensure that fuel can be delivered from one place to another, all the equipment is supported correctly, and that the location has the necessary maintenance facilities. I work closely with sales, project management, equipment design and equipment specialists."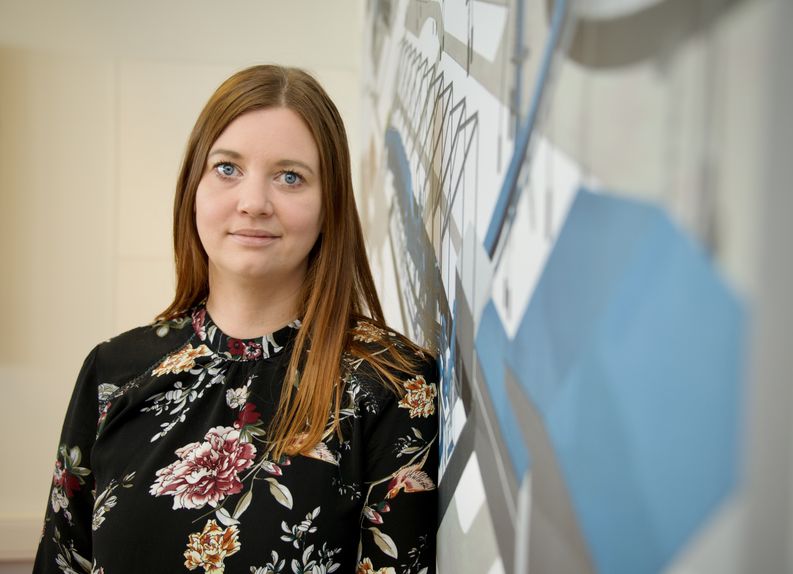 Designing is customer service
Layout designers need a wide range of equipment expertise and technical knowledge. Tasanko has worked in the design department for 15 years already, so she is well aware of the demands of the job.
"In addition to being technically minded, you also need to understand the big picture and be able to adapt in surprising situations. We work in customer service because we fulfil the wishes and needs of our customers, which means that sometimes we need to react to these demands very quickly", Tasanko says.
As they work, a designer constantly develops which grows their own expertise. Sometimes the subject may be software, other times conveyor equipment.
"I enjoy my work because of the versatility and variability of layout design. You could say that a layout designer can use a big brush to paint on a large canvas. Although we do not work with the smallest of details, we still need to understand them."
"At the same time, the work is both independent and social as I constantly interact with various people. We have a lot of meetings, and we participate on maintenance reviews, for example, and modify the layout to ensure that the things that have been agreed upon together can be completed in the best possible way."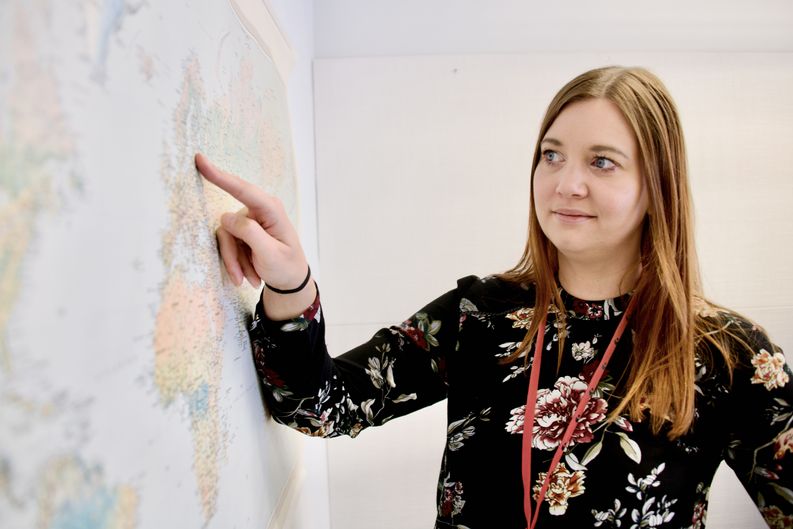 Constantly growing expertise
In addition to practical work, Tasanko has developed her expertise through her studies. In the autumn of 2021, she started postgraduate studies on energy technology while working, and has studied to become a Master of Science at LUT University. She completed a student exchange program at Tallinn University of Technology last spring.
"I came back to work full time in July. We have discussed that I could complete my thesis on sustainable development and carbon accounting for Raumaster. It is wonderful that you are encouraged to develop yourself and your expertise by your employer", Tasanko thanks.
Tasanko can use this expertise on the constantly changing challenges of her work. She is also a designer on her free time as building with traditional building methods is one of her hobbies.
"Although I do my work on a computer, the equipment I design are very concrete. When I visit a work site, I can see the actual scale and understand the operational environment and conditions of the equipment even better."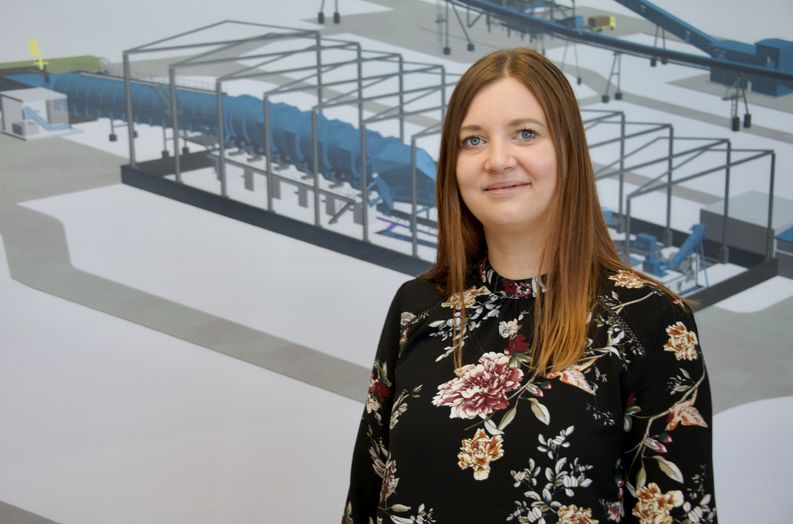 Master of Suunnittelu – so how is design mastered?
Anette Tasanko, Raumaster: A layout designer must know the equipment and be technically minded. You need to be able to see the big picture but at the same time understand the details of the equipment. You also need to be able to react and adapt to surprising situations that sometimes come up quickly.
Share