Raumaster Ylöjärvi unit: Wide-ranging excellence under one roof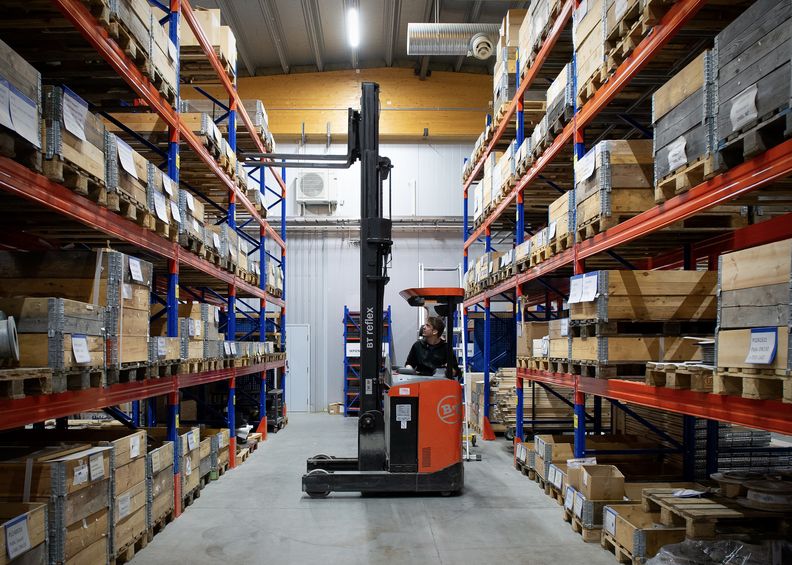 Located in Ylöjärvi, a Raumaster unit designs, manufactures and delivers pneumatic conveyors. A good location, stability of the company and great employment benefits all play a role in the search for new professionals.
The Raumaster Ylöjärvi unit sells, engineers and assembles pneumatic conveyors. The unit houses a great deal of specialist knowledge, the results of which are enjoyed by end customers around the world.
The departments for engineering, electrical engineering, logistics, project management, acquisition, purchasing and sales all work within the same building. This helps substantially in keeping the everyday working life flowing seamlessly. In total, there are 30 professionals working at the unit.
"Our technology differs from the rest of Raumaster's equipment, so it's natural that we are our own separate unit. We have multiple departments under one roof, which is definitely one of our key strengths", says Head of Unit, Pneumatic Conveying Manager Tuure Pirttikoski.
"We can go and ask anything at any time downstairs at the assembly department. We also have a few so-called key suppliers, with whom we work closely together and whose product quality we can trust.
"We have multiple departments under one roof, which is definitely one of our key strengths."
Cooperation between Ylöjärvi and Rauma is practically daily. Most of the projects at the Ylöjärvi unit are collaborative projects executed with the Energy, Boiler Feeding and Ash Handling Systems unit that operates in Rauma.
"At our own unit, the collaboration between engineering and assembly is almost daily. We only have one door dividing us, and that means a lot especially to designers of the younger generation, for whom the appliances are not yet as familiar in practise. Here they can see the outcome of their work", notes Perttu Vidqvist, Engineering Manager at Ylöjärvi.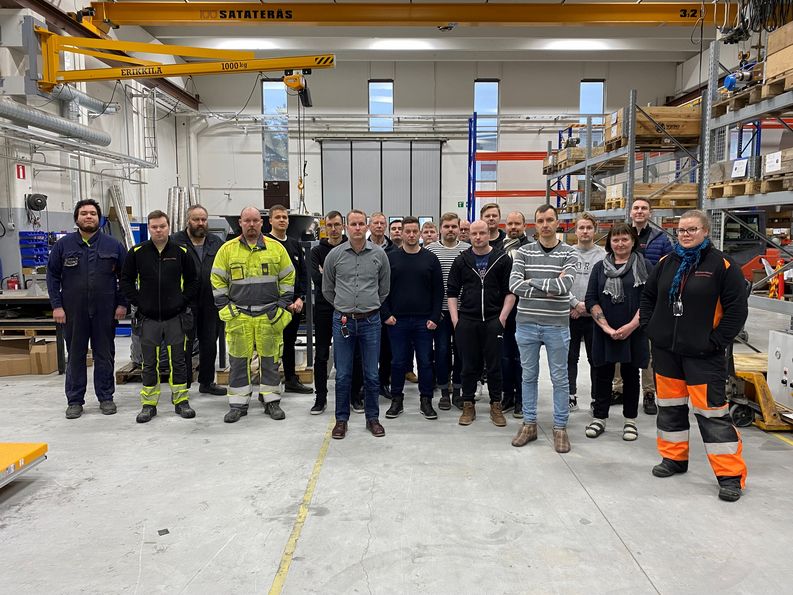 Stability and employment benefits key advantages
The unit relocated from Sastamala to its current premises in 2019. Ylöjärvi has a central location in the Pirkanmaa region, to the west of Tampere. The location is good logistically but is additionally situated near higher education institutions. This offers good potential to bring in new talent.
"What the applicants appreciate to be our particular strengths are the stability of Raumaster as a company as well as the benefits offered to employees. These factors can't be taken for granted today. The international working environment is also of significance. What brought me in personally as well was the precondition of getting to be a part of the export of Finnish labour", Pirttikoski says.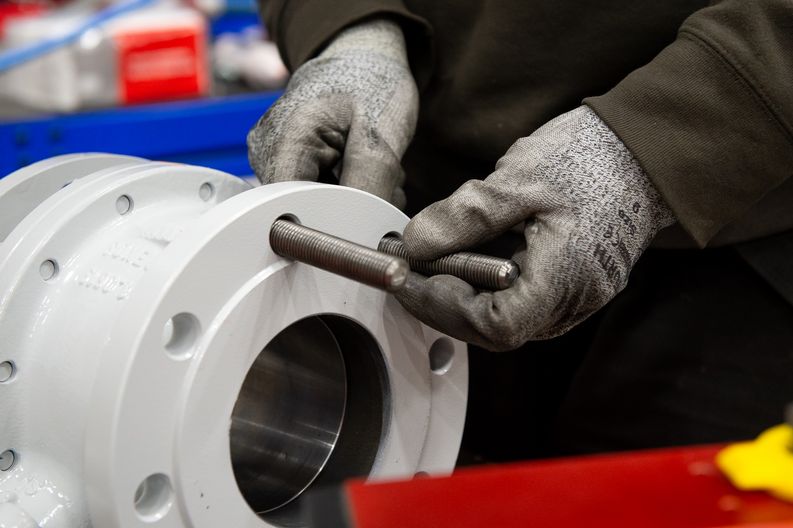 He has worked as Pneumatic Conveying Manager since May 2022. Concurrently within the unit, Panu Vidqvist moved up to Supply Chain Manager and Perttu Vidqvist was named Engineering Manager. The latest organisational change was conducted in February 2023, when Arto Helminen was named Project Management Manager.
"The aim has been to find the right means of distributing tasks and responsibilities in a more expansive and explicit way. Different departments need wide-ranging and differing technical and organisational knowledge and familiarity, and through these changes we were able to access this knowledge in a more diverse way", Pirttikoski says.
"Even though we are now managers, we also work within our own areas of responsibility. We work with low hierarchies here, no one is above others in everyday working life", states Panu Vidqvist.
"We aim to continuously improve. We look towards the future confidently. The last years have taught us to prepare for the unexpected, so we are equipped for possible change even better than before", Pirttikoski adds.
Share