Stora Enso Nymölla (Sweden): Exchange of debarking drum
Early 2018 Stora Enso placed an order with Raumaster for a new debarking drum at their Nymölla mill in southern Sweden. The new drum was started up in summer 2019.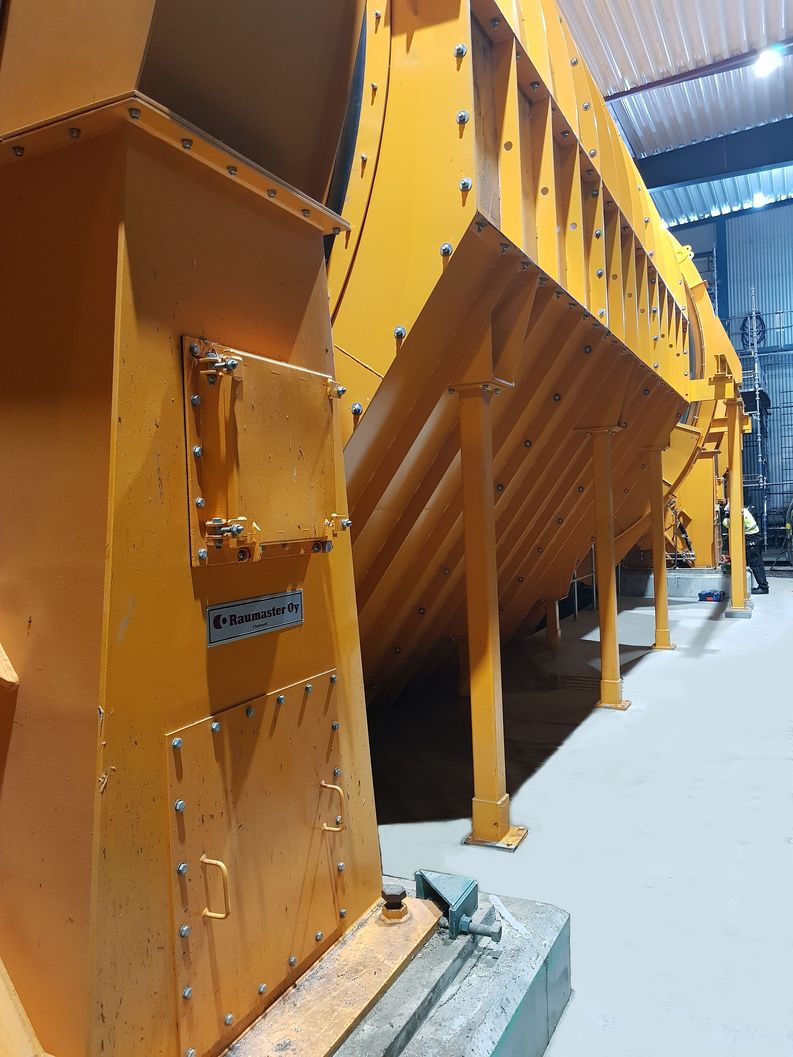 The wood room at Nymölla mill includes two debarking lines, one debarking hardwood, mainly beech, and one debarking softwood. Now it was time to exchange the old hardwood drum with a new one, because the old drum was worn out and required a lot of intensive maintenance. The customer also had frequent problems with log flow at infeed and outfeed ends of the old drum, reducing the availability of the whole line.
– The new debarking drum at Nymölla represents the latest hydrostatic drum technology developed by Raumaster. To fulfill the customer's needs the drum as well as all surrounding structures were tailor-designed for heavy large-diameter beech logs and fitted on existing concrete foundations in a relatively challenging space, describes Timo Kurki, Technology manager, Raumaster.
– The drum was manufactured in Finland and carried over to Sweden by barge. An intensive, detail-planned installation period during a wood room shutdown was followed by a successful commissioning period resulting a hand-over to Stora Enso according to the schedule, tells Tero Aronen, Project manager, Raumaster.
– The overall goals of the project have been reached. Just one week after the first test run the debarking line was already up and running full production. The whole project was carried out according to the schedule and the quality of the work is very good, states Simon Dahlbom, Project manager, Stora Enso.
– The new drum has performed very well, and our production capacity has increased. Thanks to several new adjustment possibilities the amount of wood breakage has decreased at the same as the logs are being debarked sufficiently.
– During installation Raumaster people and Nymölla mill people helped each other in solving problems which came up. The fact that we had such a good co-operation between Raumaster and Nymölla mill was crucial for the whole project being a success. Many solutions were worked out jointly making future service actions easier as well, concludes Simon Dahlbom.
Share